Distant Lands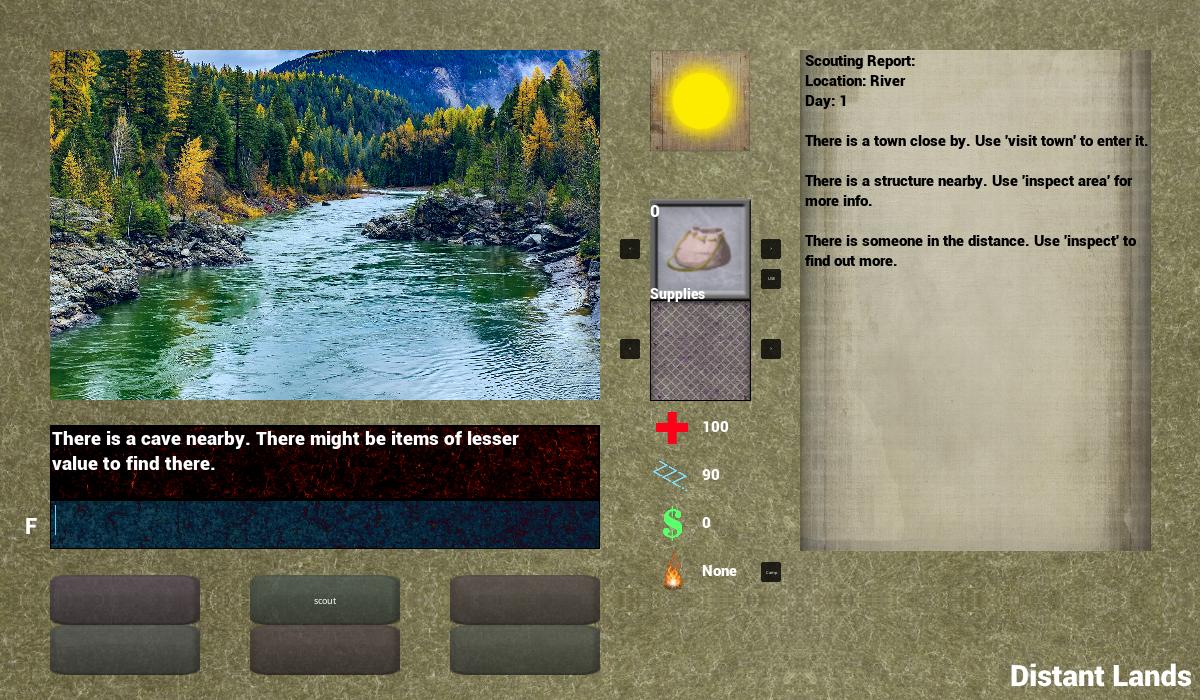 Alpha 1.3 sneak peak!
There is a lot of new features coming in alpha 1.3. One of the most visually notable, is the resolution change, the new log and the new buttons.
The new log includes your latest scouting report and exploration reports so it's easier to keep track of what you have scouted / gathered etc.
There is new shortcut buttons for easier commands. The buttons down to the left you can assign commands to yourself for quicker command usage. There is also buttons for switching / using items & tools + an enter camp button.
More to come..

Nic